cheated by the opposite of love...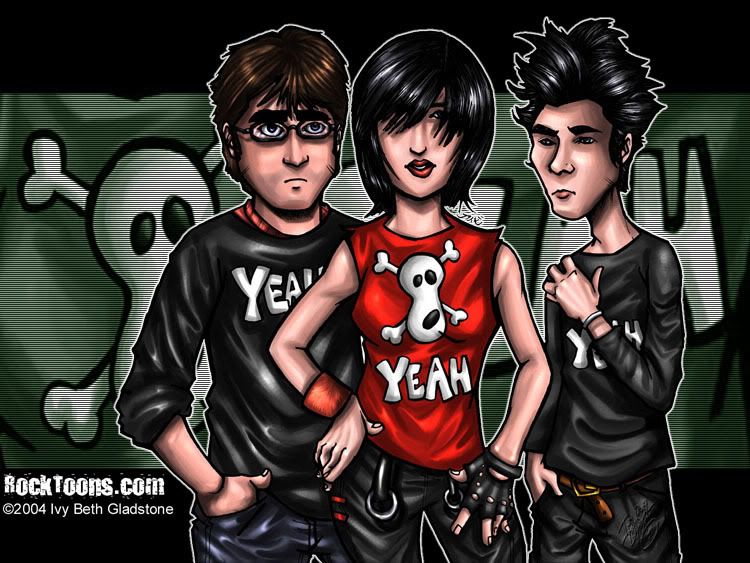 Jeje, por exceso de trabajo no habia tenido oportunidad de contar sobre este concierto. Ke puedo decir? estuvo muy chingón aunque la neta sí se me hizo bien pinchi caro, snif. Los vatos traen un desmadre bien perro y como dice el MoNo, estan bien dañados pero de manera chida.
Se me hizo curioso como mezclaron casi todas las rolas, esto en parte está bien por ke mantienen el desmadre vivo, pero me gusta más cuando no se hace con tantas rolas. El baterista se me hizo muy perro. Había un vato ke no sabia quien era, pues como ke nada más estaba de adorno por ke tocaba una ke otra guitarra y creo ke el teclado en una sola canción, pero de ahí en fuera solo estuvo sentado.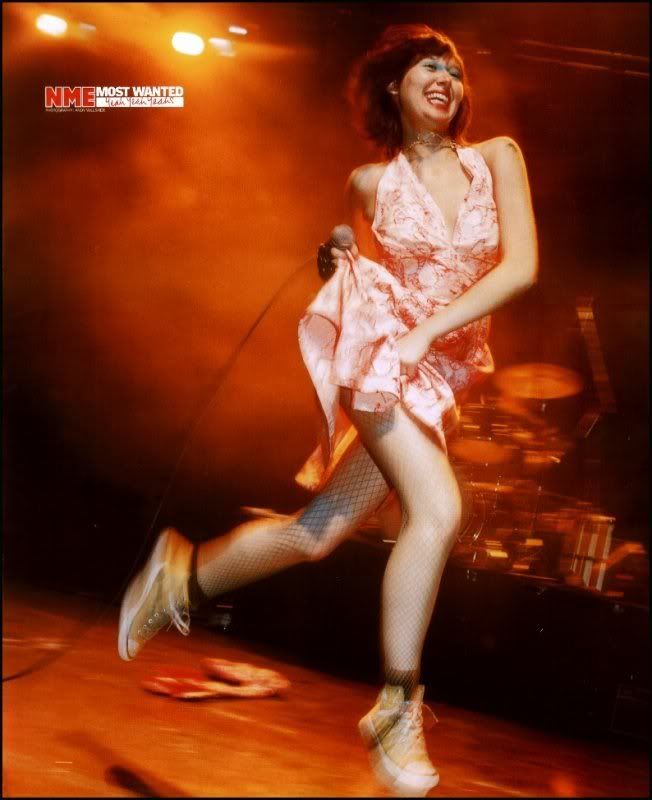 Karen-O, ke mujer! alguna vez un bajista de una antigua banda ke tenia me dijo ke ella sería la vocalista perfecte para cualquier banda de rock y creo ke tiene razón, una presencia valemadrista, unos gritos chinga tímpanos y una buena intereacción con el público sin tener ke tratar de habla español (tanto).
El guitarrista es bueno y también trae un desmadre, pero si se equivocaba seguido y traía muchas pistas (aquí bien pudo haber colaborado más el vato ke no hacía nada).
Una canción ke tenía muchas ganas de ver pero no esperaba ke la tocaran fue Art Star. Me encanta esa canción, se me hace muy chistosa y cuando oí ke la empezaron a tocar me prendí bastante, pero el resto de la gente como ke no la conocía por ke estuvieron bien cebos.